The Book of Psalms, or Psalms as commonly called, is a book in the old testament of the bible. The book contains 150 chapters of songs, hymns, and words written by many people – most authors are believed to be poets. In this article we will show you some Psalms for protection.
The original Greek meaning of Psalm is "the words accompanying the music" or "instrumental music." And some of the authors of the book include David, sons of Korah, Moses, Ethan, Solomon, Ezrahite and many others.
The book of Psalms is divided into five sections, each ending with a benediction or doxology. The first book has in it from chapters 1-41 it and the second part of the Psalms has chapters 42- 72 in it. Book 3 has psalms 73-89 while book 4 contains chapters 90-106. The last part of the book has Psalms 107-150.
What Are the Psalms of Protection?
The Psalms of protection are Psalms, songs, or poems in the Bible that reiterate God's ability to protect us from evil in the world. Evil in the world has been present since the fall of man. And Christians and non-believers alike have been subjected to one kind of trouble or the other.
The authors of Psalms of protection also have gone through a difficult time in their lives and that is evident in their content. Let us go through some of the famous Psalms of protection in the bible.
1 O Lord, my God, I come to you for protection; rescue me and save me from all who pursue me,
2 or else like a lion they will carry me off where no one can save me, and there they will tear me to pieces.
3 O Lord, my God, if I have wronged anyone, if I have betrayed a friend or without cause done violence to my enemy –
4 if I have done any of these things –
5 then let my enemies pursue me and catch me, let them cut me down and kill me and leave me lifeless on the ground!
6 Rise in your anger, O Lord! Stand up against the fury of my enemies; rouse yourself and help me! Justice is what you demand,
7 so bring together all the peoples around you, and rule over them from above.
8 You are the judge of all people. Judge in my favour, O Lord; you know that I am innocent.
9 You are a righteous God and judge our thoughts and desires. Stop the wickedness of evildoers and reward those who are good.
10 God is my protector; he saves those who obey him.
11 God is a righteous judge and always condemns the wicked.
12 If they do not change their ways, God will sharpen his sword. He bends his bow and makes it ready;
13 he takes up his deadly weapons and aims his burning arrows.
14 See how wicked people think up evil; they plan trouble and practice deception.
15 But in the traps they set for others, they themselves get caught.
16 So they are punished by their own evil and are hurt by their own violence.
17 I thank the Lord for his justice; I sing praises to the Lord, the Most High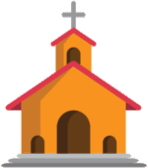 Like many Psalms, the author of Psalm 7 starts by acknowledging that he has come to God for help, and if God doesn't help him, then evil will happen to him. He went on to show that he has tried to remain faithful and not hurt others around him. He also acknowledges God's authority over everyone and in the end, he showcases God's ability to forgive even the highest offender and also praises the Lord because he alone can save him.
Other psalms of protection in the bible are psalms 27, 31, 34, 52, 91, and many others.
Dwelling in The Shelter of The Most High
What does it mean to dwell in the shadow of the most high? Without a doubt, the most high here is God, and it is inevitable that only the one the most high can dwell in His shelter.
To thoroughly look at this matter, Psalm 91 must be studied. It is a famous Psalm in the Bible and stands as a core member of the Psalms for protection. Psalm 91 is a beautiful Psalm that has been a comfort and source of faith to many who have faced danger.
The Mighty Names of God (91:1-2)
Notice how this Psalm begins by invoking four of the most common strong names of God:
The Most High is the name by which Abraham and the other patriarchs knew him. He is the exalted God, the God higher than every false god.
The Almighty means He is the God of Might, the ruler of all.
The LORD or Yahweh is the name by which God revealed himself to Moses, the great I Am, the eternally existent God.
My God here means the Strong One.
We must never forget Who is with us – God in all his might and power!
Metaphors of Protection
Observe how the Psalm uses protection metaphors for God, some of which we've explored above:
1 He who dwells in the shelter of the Most High will rest in the shadow of the Almighty.
2 I will say of the LORD, 'He is my refuge and my fortress, my God, in whom I trust.' (91:1-2)
He will cover you with his feathers, and under his wings you will find refuge; his faithfulness will be your shield and rampart. (91:4)
If you make the Most High your dwelling — even the LORD, who is my refuge. (91:9)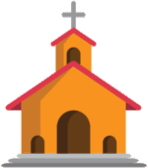 Consider the words and what they convey:
"Shelter, secret place" is a hiding place, which includes the thought of protection.
"Shadow refers to "shadow," which, in an arid, sun-baked land, conveys the positive ideas of shade, protection, and defence. Elsewhere we see references to "the shadow of his wings" (Psalm 17:8; 36:7).
"Refuge" denotes "refuge, shelter,"
"Fortress" refers to a "fastness, stronghold," related to the word for Masada, the fortress-palace plateau of Herod near the Dead Sea.
"Feathers" and "wings," of course, carry on the protection analogy of the mother bird.
"Shield" refers here to a large shield (covering the whole body). A shield is used as a metaphor of God's protection a number of times in Scripture.
"Buckler" or "rampart" could mean some kind of surrounding wall, but because of the parallelism in this verse is usually understood as the small shield used in closest combat or some type of armor.
"Refuge" is a "place of refuge, shelter," which we saw in Psalm 61:3 above.
"Dwelling place, habitation" refers to a "place of habitation, dwelling," from `ûn, "to dwell."
What a beautiful picture of God is fleshed out by the imagery in this Psalm!
The Fowler's Snare (91:3)
In Psalm 91, the author enumerates the various dangers that one can experience and assures the reader that God can save from all of these:
Surely he will save you from the fowler's snare and from the deadly pestilence. (91:3)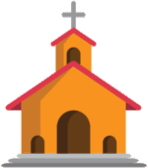 A fowler, of course, was a person who hunted fowl, birds, either for amusement or to supply birds for food, pets, or sacrifice. Birds were caught by many means — net, trap, decoy birds, bird lime — a sticky substance that would stop birds from flying away, throw a stick, and the bow and sling. Here the psalmist refers to a bird trap that would catch the bird unawares. It is used figuratively for the plots of the wicked to try to entrap and bring down their enemies.
"Noisome" (KJV) has nothing to do with noise, but is an archaic word meaning "noxious, harmful," or as the NIV and NRSV render it, "deadly." "Pestilence" is deber, "pestilence, murrain, and plague," perhaps bubonic plague, any kind of pestilence which results in death.16
The promise here is that God's protection can extend both to the plots of evil men and the diseases that ravage humanity.
The Terror of Night (91:5-6)
Now the psalmist continues to spell out the kinds of places where God's protection can extend:
5 You will not fear the terror of night, nor the arrow that flies by day,
6 nor the pestilence that stalks in the darkness, nor the plague that destroys at midday. (91:5-6)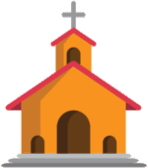 "Plague" (NIV) or "destruction" (KJV, NRSV) is qeṭeb, "destruction" or perhaps "sting," as the name of a disease, probably measles. God can protect us from the terrors of both night and day while we sleep and when we are awake.
It Will Not Come Near You (91:7-8)
And now an astounding promise that God will protect us, even though others around us are stricken:
7 A thousand may fall at your side, ten thousand at your right hand, but it will not come near you.
8 You will only observe with your eyes and see the punishment of the wicked. (91:7-8)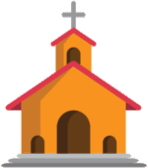 Dwelling with the Most High (91:9-10)
9 If you make the Most High your dwelling — even the LORD, who is my refuge —
10 then no harm19 will befall you, no disaster will come near your tent. (91:9-10)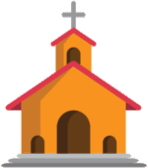 What does it mean to "make the Most High your dwelling"? It means to adhere to him in faith continually consciously. Many people speak God's name in times of danger. But the psalmist here is speaking of those who "abide" with God, who trust him continually, who continuously look to him.
Angels Protecting Us (91:11-12)
Now the psalmist speaks of the agents of this protection — angels, messengers:
11 For he will command his angels concerning you to guard you in all your ways;
12 they will lift you up in their hands, so that you will not strike your foot against a stone. (91:11-12)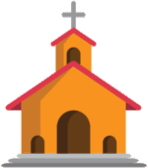 Though Satan used this verse to try to tempt Jesus to do a spectacular miracle outside of God's will (Matthew 4:6; Luke 4:10, 11), that doesn't detract from the truth in Scripture that angels are sent to protect and care for us, humans.
Power Over Evil Forces (91:13)
Now the psalm down-shifts to a new level of power. Previously, the psalmist spoke of God's protection for his people — defensive. Now he speaks of his people's power and ability to destroy the forces arrayed against them — offensive. Verse 13 promises God's protection over deadly creatures — the large, powerful lion and the small but venomous serpent.
You will tread upon the lion and the cobra; you will trample the great lion and the serpent. (91:13)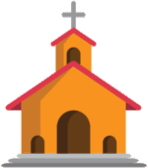 Because He Loves Me I Will Rescue Him (91:14-16)
In verses 14 to 16 the psalmist speaks as God's spokesman about the reasons for his protection and the qualities of the person he protects:
14 'Because he loves me,' says the LORD, 'I will rescue him; I will protect him, for he acknowledges my name.
15 He will call upon me, and I will answer him; I will be with him in trouble, I will deliver him and honor him.
16 With long life will I satisfy him and show him my salvation.' (91:14-16)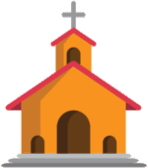 The qualities of the person the Lord protects and watches out for include the following;
Loves God The root emphasizes that which attaches to something or someone. In the case of emotions, it is that love which is already bound to its object.
Knows God's name. This refers to intimate knowledge, personal relationship. In Hebrew, the name often included ideas of existence, character and reputation. It embraces the concept of how God reveals himself. Thus, the idiom "to know the name" means to know God and to have a close relationship with him.
Calls upon God. This expresses the bond between the Helper and the helped, rooted in a trust in God's infinite grace, God's unmerited favor. This quality is of one reliance, of belief, of faith.
Learn more about the Psalms here.