The Psalms is a huge part of the old testament. Having been arranged into 150 chapters, the Book of Psalms contain poems, renditions, and words that clearly showcases the writers' state of mind when writing them. There are psalms written when these writers were sad, happy, in trouble, and afraid for their life. One of the distinct characteristics of Psalms is the manner in which the emotions and mental state of the writers or psalmists are expressed. Below we will discuss Psalms of comfort.
While many originally believed that the majority of the Book of Psalms was written by King David, that has since been proven incorrect. In fact, quite a few people wrote what we have today as the 150 chapters in the book. Some of these people are Moses, Ethan, sons of Korah, Solomon, David and many others.
The Book of Psalms is divided into five parts each of which end with a doxology. The division is shown below:
Book 1 has chapters 1-41
Book 2 has chapters 42-72
Book 3 has chapters 73-89
Book 4 has chapters 90-106
Book 5 has chapters 107-150.
Comforting Psalms
The vast majority of Psalms came pouring out of a heart wrought with pain and turmoil. Most of them are laments. They are the poems of the people of God crying out to Him in the midst of persecution, loss, obstacles, heartaches and trials.
These Psalms are a beautiful haven that exhibit peoples feelings when life is hard and remind us of the power found in praise and worship, regardless of our problems. Psalms guide us to the comfort of God's presence, even in the midst of pain, when we remember how wonderfully faithful and kind He is.
Let's examine some of the most popular psalms of comfort.
Psalm 4:1-3 says:
God, you are my righteousness, my champion defender. Answer me when I cry for help! Whenever I was in distress, you enlarged me. I'm being squeezed again—I need your kindness right away! Grant me your grace, hear my prayer, and set me free! May we never forget that the Lord works wonders for every one of his devoted lovers. And this is how I know that he will answer my every prayer.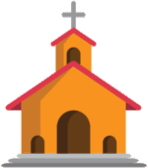 Psalm 4:8 states:
Now, because of you, Lord, I will lie down in peace and sleep comes at once, for no matter what happens, I will live unafraid!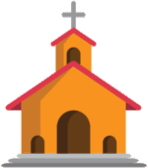 Psalm 5:11-12 gives another assurance of God's ever-present arm to comfort us. It reads:
But let them all be glad, those who turn aside to hide themselves in you. May they keep shouting for joy forever! Overshadow them in your presence as they sing and rejoice. Then every lover of your name will burst forth with endless joy. Lord, how wonderfully you bless the righteous. Your favor wraps around each one and covers them under your canopy of kindness and joy.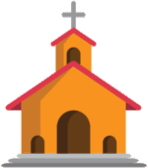 In Psalm 9:12-14, the psalmist requesting God to help him in his distress. But he starts by acknowledging what God can do and that gives him an assurance that he is not alone. It says:
He tracks down killers and avenges bloodshed, but he will never forget the ones forgotten by others, hearing every one of their cries for justice. So now, O Lord, don't forget me. Have mercy on me. Take note of how I've been humiliated at the hands of those who hate me. Bring me back again from the brink, from the very gates of death. Save me! Bring me to the spiritual gates of Zion so I can bring you the shout of praise you deserve.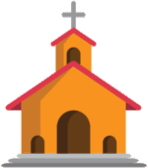 When You Are in The Storm
The storms of life can come in various forms, shapes, and sizes. For example, some are actual natural storms like hurricanes and tornadoes that ravage communities and cities. Others come in physical or emotional forms such as illnesses like cancer, depression, and many others.
Still, other storms come as a result of day-to-day situations such as losing a loved one, losing a job, being unable to provide for your family, or being robbed, among many other things. It's in these times we look to the Bible for help, specifically for Psalms of comfort.
It is not clear if King David ever endured an actual storm from mother nature. However, it's obvious from reading the Bible that his life was filled with many personal storms that he had to fight. To begin with, his brothers disliked him – he was the youngest in the family yet it was him that got to be crowned king. Let's not forget that a jealous King Saul also tried to kill him on more than one occasion.
David's own son, Absalom, attempted and almost succeeded in a coup against David's throne. David even battled his own personal sins; killing his solder, committing adultery, and marrying Bathsheba. And sadly, he had to watch as one of his son's died as an infant.
Yet all those pains and losses he experienced, the Bible describes David as a man after God's own heart. In fact, David often looked to God for comfort during the most difficult and unpleasant times. That should make sense to all of us. Who else can we look to when all is or seems lost?
David was a prolific writer of Psalms. And it is not surprising that many of the Psalms he wrote are Psalms of comfort. He knew that we all face emotionally hard times in life and need some encouragement. David faced a lot of challenges in his lifetime and he must have found solace in not only writing those psalms of comfort but also in rendering them to God.
For us today, David has shown clearly what we are to do when we find ourselves dealing with the storms of life. We must look to God for in Him alone comes out help and refuge. Those who look to the world are disappointed. But we will not be, we will be victorious and through the pain and the storms, we will sing songs of victory because our help comes from the Lord who made the heavens and the earth.
The God Who Comforts
The believers in Christ are expected to get to know God as they walk the pilgrim pathway on this earth. But there are things that we can learn only through suffering. And one of those things is that God is the God of all comfort.
The faith of the Christian should grow stronger in the face of trial and trouble. Trials and problems have a way of digging up the soil of our hearts and turning up the weeds. That is good for us, for it is not in the sunshine but in the storm that we discover the depth of our need. Someone once said, "Great soldiers are not made in the barracks nor on the parade ground, but on the battlefield where the going is tough."
Who Do You Run to For Comfort?
God is in the business of sustaining and comforting us in the face of tribulations. However, the task is on us to either accept or reject this.
When you are sad, scared, and tired of your situation, who do you run to? Many run to other people – their spouses, friends, or family. You will also discover that other people run to material things like money, movies, food, retail therapy, work, or sleep. Others even use drugs and alcohol. Of course, none of these will solve your problem.
While there is nothing wrong with seeking comfort from others, there is a problem with relying on earthy things to bring real and lasting comfort. Once the friend is gone or the movie is over, we are back right where we began.
God alone can bring the help and comfort we need and it is onto Him alone we should look for comfort. Earthly things can only comfort us in part, but the Psalmist tells us that there is a place we can go to find real lasting comfort.
Psalm 119:45-56 clearly shows that God alone can comfort us:
49 Remember your word to your servant, for you have given me hope.

50 My comfort in my suffering is this: Your promise preserves my life.

51 The arrogant mock me unmercifully, but I do not turn from your law.

52 I remember, Lord, your ancient laws, and I find comfort in them.

53 Indignation grips me because of the wicked, who have forsaken your law.

54 Your decrees are the theme of my song wherever I lodge.

55 In the night, Lord, I remember your name, that I may keep your law.

56 This has been my practice: I obey your precepts.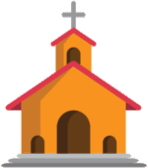 In trouble and in peace, our God is our comfort. And as the Psalmist has pointed out in verse 50 of Psalm 119, God has the promises of comfort for us as believers and it is that promise that will sustain us through the suffering.