Prayer is the communication process that allows us to talk to God. It is our direct link to heaven. And prayer was established by God as a means by which we receive his supernatural help. Prayer can be in diverse form and body prayer is an important one.
Body prayer is simply any prayer that involves movement. Prayer is not confined to only our minds and hearts. In other to be one in body, mind, and spirit, we are to express prayers in our bodies as well. And it only when we are able to body pray that we are praying with our whole person.
When we pray with our bodies, we pray with greater attentiveness. And without a doubt, the position, condition, and actions of our body play an important role in our spiritual life.
How to Position the Body in Prayer
There is no gainsaying, the prayer time is the most important time in the life of a Christian. It is the time when one presents himself for communication and intimacy with God. It is that time when one shows the highest degree of honor to God.
Positioning your body during prayer is a form of honoring God. Hence, when you say you honor God, your words alone do not justify your confession. You must present your body honorably to Him. The reason for this is because, when you honor God both with your words and body position during prayer, He looks at you and sees true respect and submission to him.
The evidence of this is seen in Romans 12:1 that says "I beseech you, therefore, brethren, by mercies of God that you present your bodies a living sacrifice, holy, acceptable unto God, which is your reasonable service."
Body Prayer Positions to Honor God
There different ways to body pray that the bible shows. Both the old testament and the new testament show the various positions our body can take when we pray. Let's go over these positions;
1. Kneeling Down
One of the best body prayer positions to honor God is to kneel down. When we kneel down during prayer, we are showing God that we reference His supremacy over us and that we not only honor Him with the words of our mouths but also with our bodies.
Praise God we have proof in the bible that we can kneel down when we pray. See Daniel 6: 10 – " Now when Daniel learned that the decree had been published, he went home to his upstairs room where the windows opened toward Jerusalem. Three times a day he got down on his knees and prayed, giving thanks to his God, just as he had done before." Here, it is clear that Daniel knelt down to pray.
Our perfect example, Jesus Christ when he was on earth, kneeled down when he prayed. If Jesus knelt down to pray to His father, then who are we not to kneel down? King Solomon, Peter and other apostles also knelt down when he prayed.
So, when you pray, don't forget to kneel down.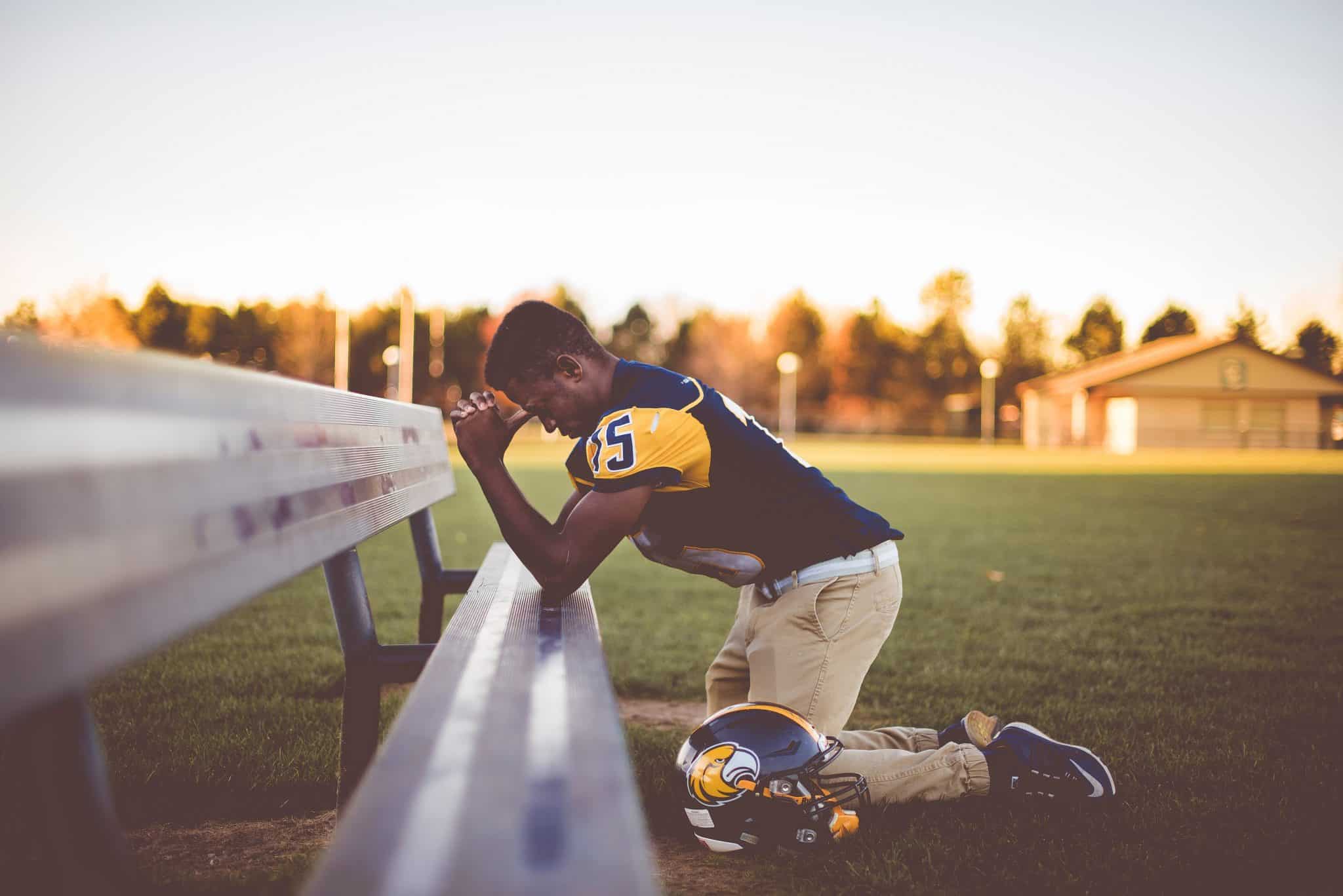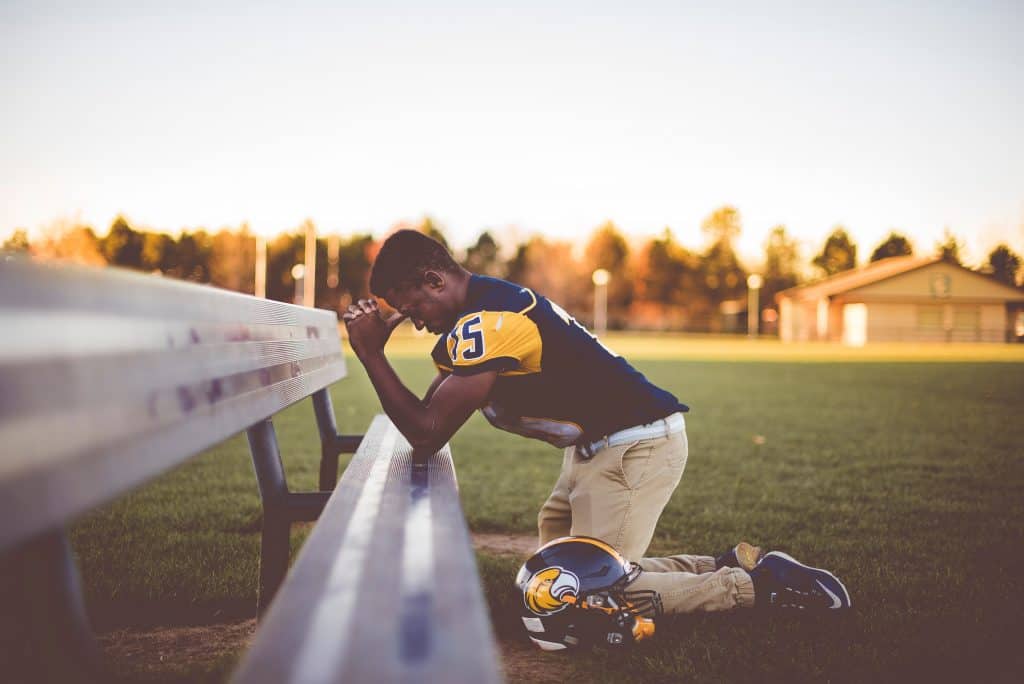 2. Standing
Jesus Christ did not only kneel down to pray when he was on earth, but he also stood as a form of body praying. In fact, standing was one of the most common body prayer positions in Jesus' days on the earth. He said in Mark 11: 25; "when you stand praying, if you hold anything against anyone, forgive them, so that your father in heaven may forgive you your sins."
So, you see, standing in prayer is an important body prayer position to honor God. Jesus condemned the Pharisees of His days of standing on street corners to pray. While He condemned their attitude, He made it known that standing while prayer is valid and a form of body praying.
When you stand before God in prayer, it symbolizes readiness to serve and represents your position in Christ's righteousness.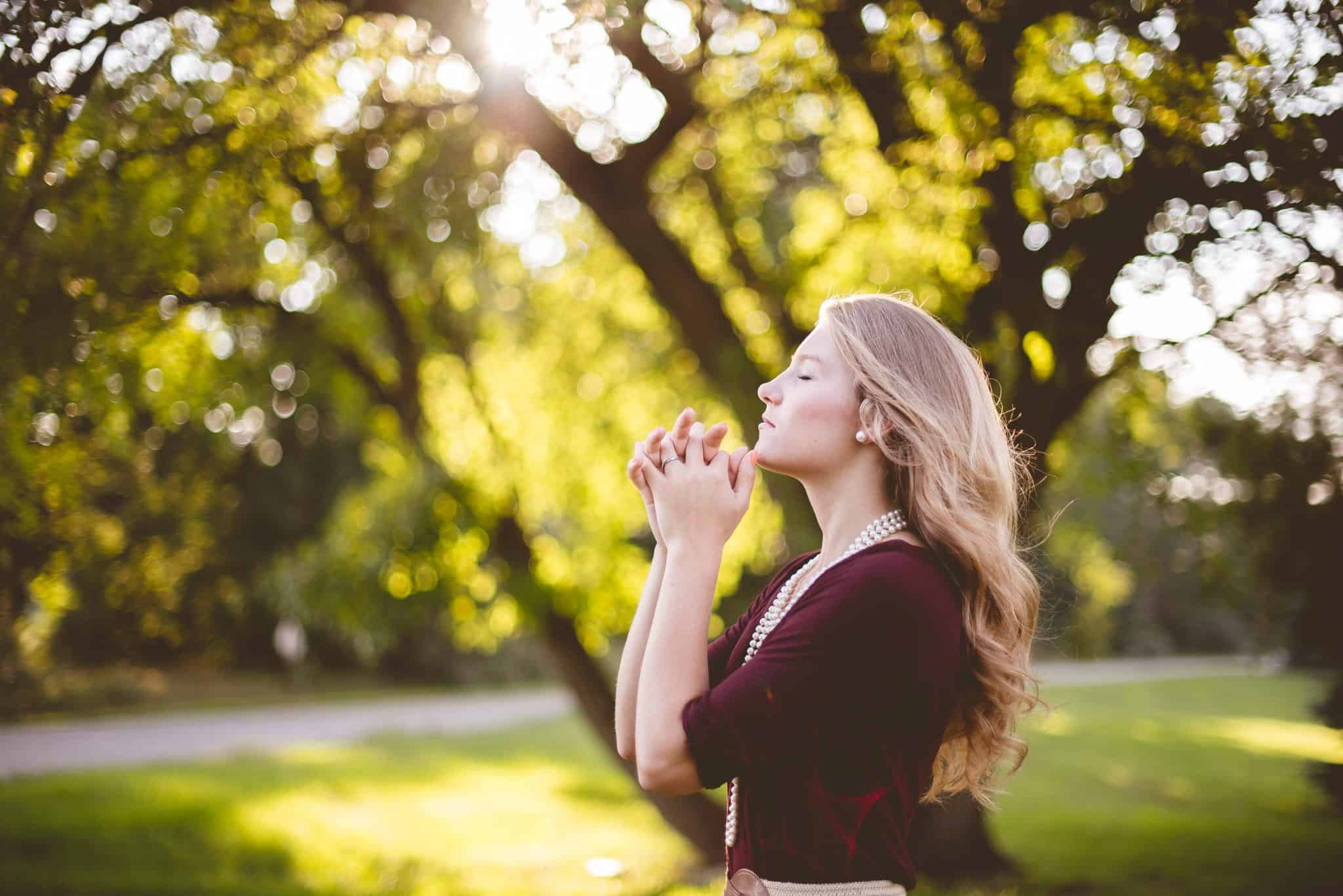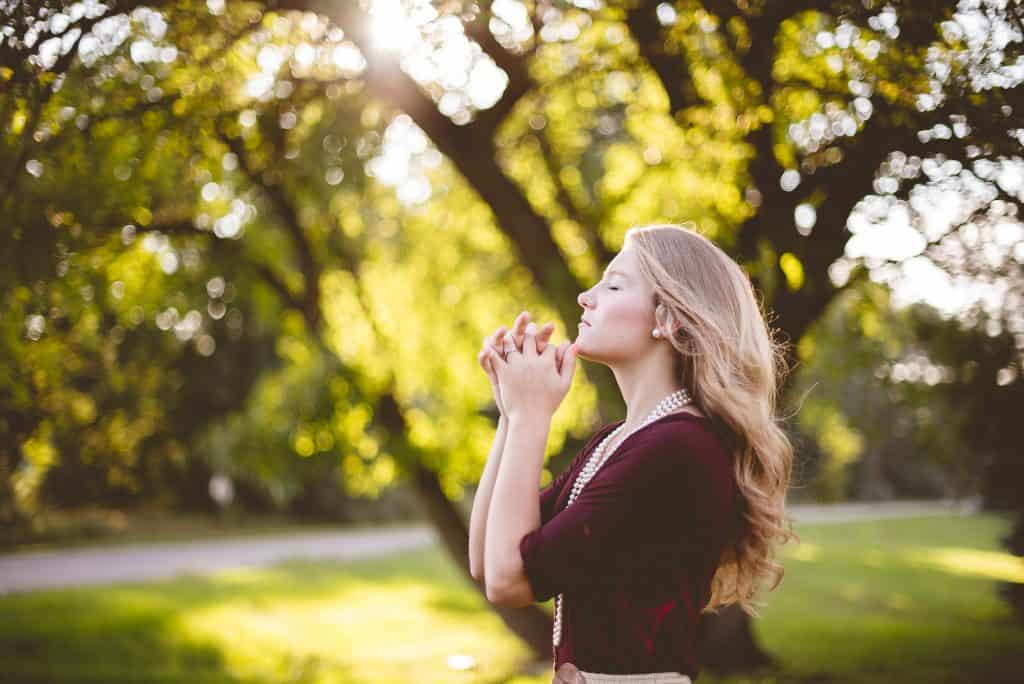 3. Bowing Down
Not only can you kneel down and stand to pray to God, but you can also bow down with your face toward the earth. It is not uncommon to see worshippers bow down when they sing praises to God. The psalmist says in Psalm 95:6a that "come, let us bow down in worship".
The orthodox and the Roman Catholic worshipers often bow down when they worship and pray. So, when you bow down before God in prayer, you are showing an attitude of gratitude, honor, and faith in acknowledging that all things come from Him. Job, Jesus Christ and so many others in the bible bow down their heads to God when praying.
Bowing down in prayer also signifies the beatitude of meekness. In many traditions, one who bows for another person respects the person and in fact, the deeper the bow, the greater the respect he shows.
4. Lifting Up Hands
Lifting up hands is another way to body pray to God. Psalm 134: 2 says "lift up your hands in the sanctuary and praise the Lord". Lifting up hands or stretching forth the arm is a physical way of reaching out to God and asking for His help.
In the bible, lifting up of hands was symbolic of seeking God's mercy and blessing. It is a position of prayer that reflects the beatitude of being a peacemaker and expresses appealing to God's sovereign power. In the scriptures, when Pharaoh, the king of Egypt failed to release the Israelites, God sent down hailstorm. Pharaoh pleaded with Moses to ask God to stop it, then Moses said in Exodus 9:29a; "Moses said unto him, as soon as I am gone out of the city, I will spread abroad my hands unto the Lord…" Spread hands abroad unto the Lord here means lifting up hands.
Lifting up hands also signifies acknowledging God's redeeming work which is salvation. Doing this renews our faith, helps to recall God's provision in the past and gives us assurance for the future. In other to demonstrates worship and petition's God's blessing, lifting hands is also done.
In 1 Kings 8:22-23, King Solomon demonstrated this – "Solomon stood before the altar of the Lord in the presence of all the congregation of Israel, and spread forth his hands toward heaven: and he said, Lord God of Israel, there is no God like thee, in heaven above, or on earth beneath, who keepest covenant and mercy with thy servants that walk before thee with all their heart"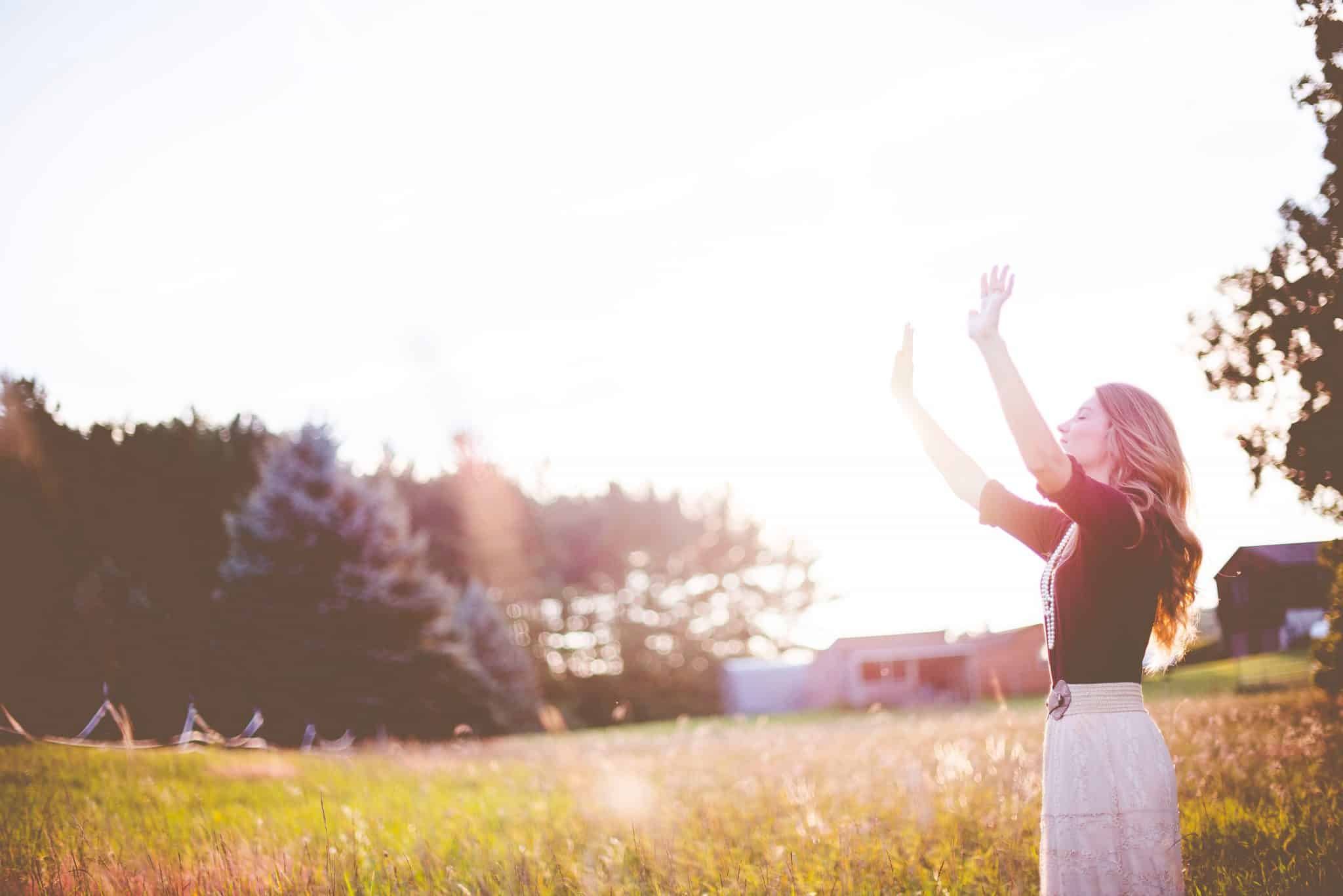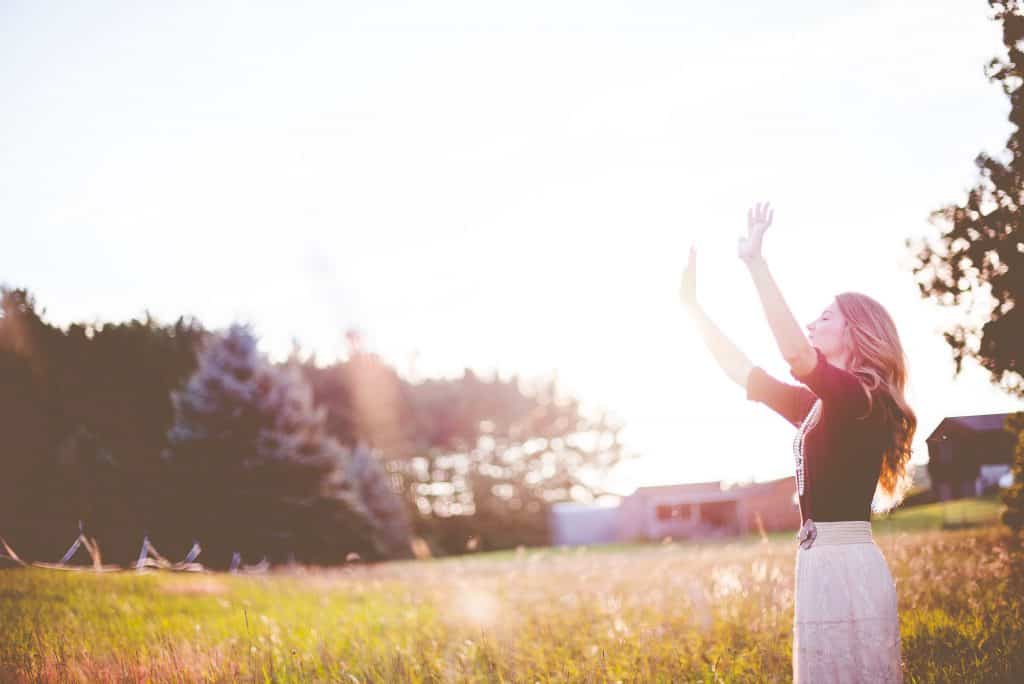 5. Lying Prostrate
This is arguably the best posture that embodies humility and it concentrates the mind and the spirit. Abraham demonstrated this in Genesis 17:3 when he fell facedown before God. Lying prostrate before God should be a constant practice of Christians. When we do that, we profess our inadequacy, inability, and unworthiness to accomplish His will. When we lie prostrate before God, we are in a perfect body position to ask for His mercy and pray for strength.
Lying prostrate before God has great significance, some of which include an acknowledgment of our unworthiness and recognition of the need for God's mercy. When in serious crises, lying prostrate before God is a great posture. This is evident throughout the bible, especially in the old testament. Often, when the leaders of Israel faced serious battles and challenges and are confused, they would fall on their faces and sought God's help.
6. Sitting
Sitting is another means of honoring God in our prayers. While the sitting posture is not well pronounced in the bible, it is present. 2 Samuel 7:18 records that King David went in and sat before the Lord. So, it is a body prayer to sit before the Lord. The sitting posture is often taken by someone who is seeking instructions form the Lord and is ready to serve Him.
This posture reminds us that all believers are seated with Christ in heavenly places. Ephesians 1:15-23 perfectly describes this. Body prayer also represents God's call to forgive sinners. When you sit in prayer, get a notebook and write your prayers. You can even place a sit in front of you and invite the Lord to join you.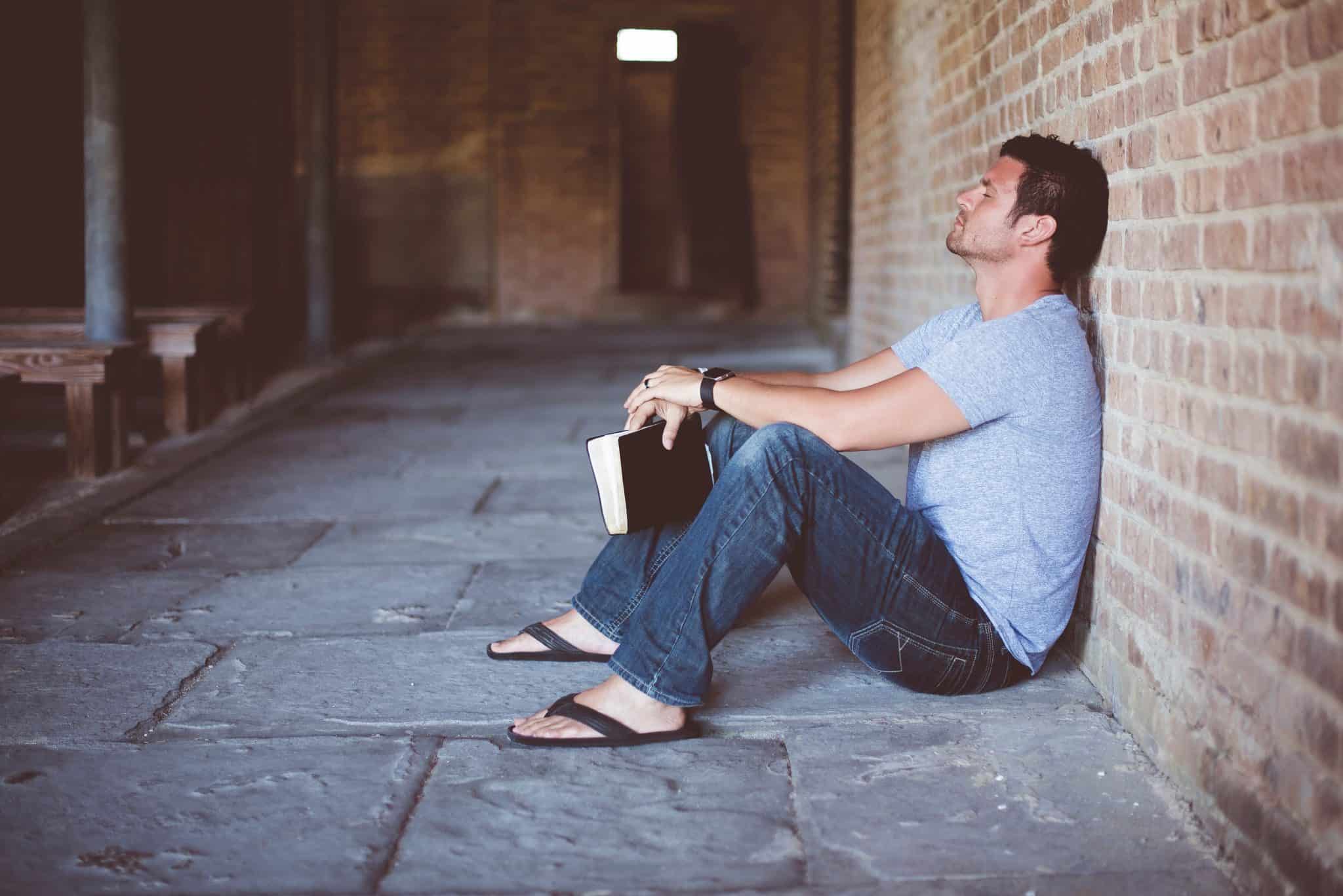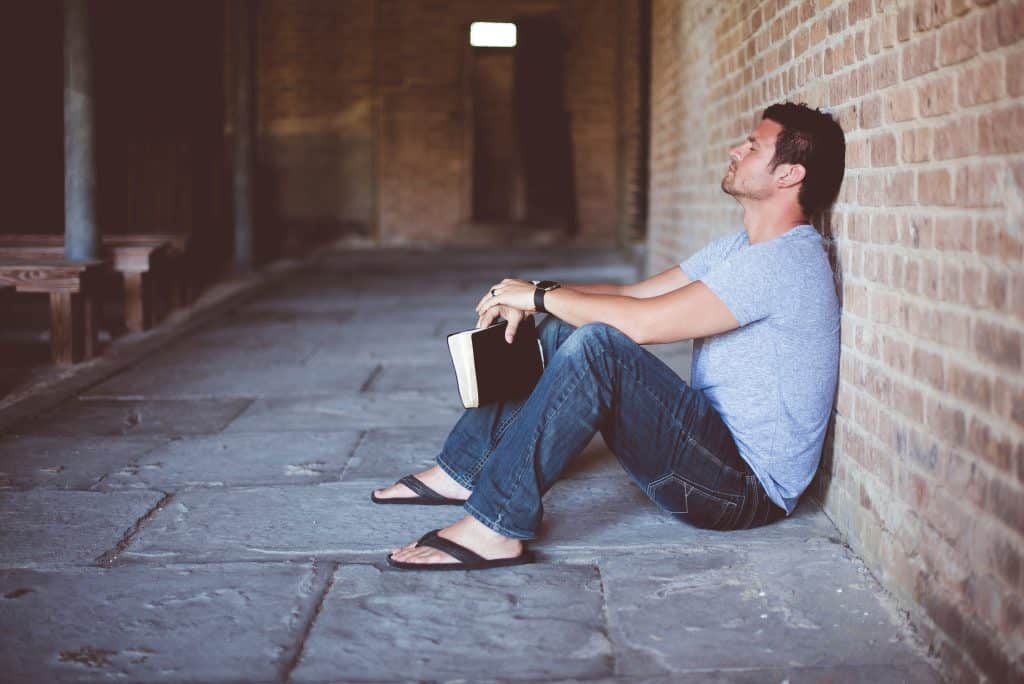 7. Pacing
Pacing is another body prayer that has been popular in recent times. When you pace back and forth while praying, your whole body is involved in prayer. Some Christians who pace while praying are fond of clearing the furniture of the room so they can have space to go back and forth.
8. Looking Up
When you look a person in the eyes, you most likely have confidence and honesty in the person. Looking a person in the face, therefore, indicates an open, trusting relationship. The bible is not silent about people who looked up to heaven when they pray to God. Jesus is our perfect example here.
Often times, the bible records that Jesus Christ looked up to heaven during prayer. Significance of looking up to heaven when praying includes an intimate relationship with God and faith in God.
Conclusion
Whether we think about it or not, most of us already practice body prayer. We use different body positions in our worship services that help us connect with God. We kneel down to pray, we stand to sing and pray. We often sit when we listen to sermons and the scripture. These examples and many more are some of the examples of body prayers.
We often ignore the importance of our bodies when we pray. When we want to be still before God, body position in prayer matters a lot. If we will connect with God adequately in prayer, we must carry our bodies along.