The prayer of thanksgiving is important to many believers. It shows appreciation to God for everything He is to us and for everything He has done for us. The prayer of thanksgiving can also be spoken to show appreciation for God while we await the manifestation of our prayer. This is evident throughout the scriptures.
Many bible personalities have thanked God through prayers and praises; one person who did so in the bible is David. He wrote part of the Psalms, which are full of praises that worship God. In those Psalms, there are four elements of true thanksgiving that we can learn from, they are:
Remembering what God has done for us.
Telling others about what he has done for us.
Showing God's glory and faithfulness to others.
Offering gifts of our resources, time, and ourselves.
Psalm 95:2-3 shows that we should appreciate God through thanksgiving:
"Let us come before Him with thanksgiving and extol Him with music and song. For the LORD is the great God, the great King above all gods". (Psalm 95:2-3).
And yes, God is the king and He deserves all our praise.
Of the 150 psalms, it is believed that David only wrote 73 of them. However, this collection of prayers and songs expresses the feelings he held deep within himself. In those prayers of thanksgiving, we can find prayers of thanks for answered prayers, deliverance from difficulties, God's protection and greatness, His enduring mercy, and His never-ending love. Indeed, God provides all those and more for us today.
The prayer of thanksgiving is important because it shows the various reasons for which we should be thankful for. God is always there for us; we can pray and be thankful for who He is and for the opportunity He has given us to turn to Him in all situations – be they good or bad. In our prayers of thanksgiving, we are telling Him that we appreciate all He does for us and that we do not take Him for granted.
What Does the Scripture Say About Thanksgiving?
Thanksgiving should be a continuous part of our everyday lives, as giving thanks to God shows our appreciation for him. Psalm 100 perfectly exhibits this:
"Shout with joy to the LORD, all the earth. Worship the LORD with gladness; come before Him, singing with joy. Acknowledge that the LORD is God! He made us, and we are his. We are his people, the sheep of his pasture. Enter His gates with thanksgiving; go into His courts with praise. Give thanks to Him and praise His name. For the LORD is good. His unfailing love continues forever, and His faithfulness continues to each generation". (Psalm 100).
Isn't it amazing how great our God is? For He alone does extraordinarily wonderful things.
You may ask, what is God's mindset towards thanksgiving in the new testament? The answer to this is clear in Philippians 4:6-7, it states:
"Do not be anxious about anything, but in every situation, by prayer and petition, with thanksgiving, present your requests to God. And the peace of God, which transcends all understanding, will guard your hearts and your minds in Christ Jesus". (Philippians 4:6-7).
God wants us to thank Him. So, thank the Lord. Hallelujah!
Another place in the scripture where His mindset of thanksgiving is also clear is in Colossians 3:16-17. It says:
"Let the message of Christ dwell among you richly as you teach and admonish one another with all wisdom through psalms, hymns, and songs from the Spirit, singing to God with gratitude in your hearts. And whatever you do, whether in word or deed, do it all in the name of the Lord Jesus, giving thanks to God the Father through Him". (Colossians 3:16-17).
Again, it is clear here that God would like us to give thanks to Him.
Another place in the scriptures where thanksgiving is mentioned is in 1 Chronicles 29:13, it reads, "Now, our God, we give you thanks and praise your glorious name"(1 Chronicles 29:13). Colossians 4:2 also states, "Devote yourselves to prayer, being watchful and thankful" (Colossians 4:2). Hebrews 13:15 further affirms, "Through Jesus, therefore, let us continually offer to God a sacrifice of praise – the fruit of lips that openly profess his name" (Hebrew 13:15).
Prayer for Thanks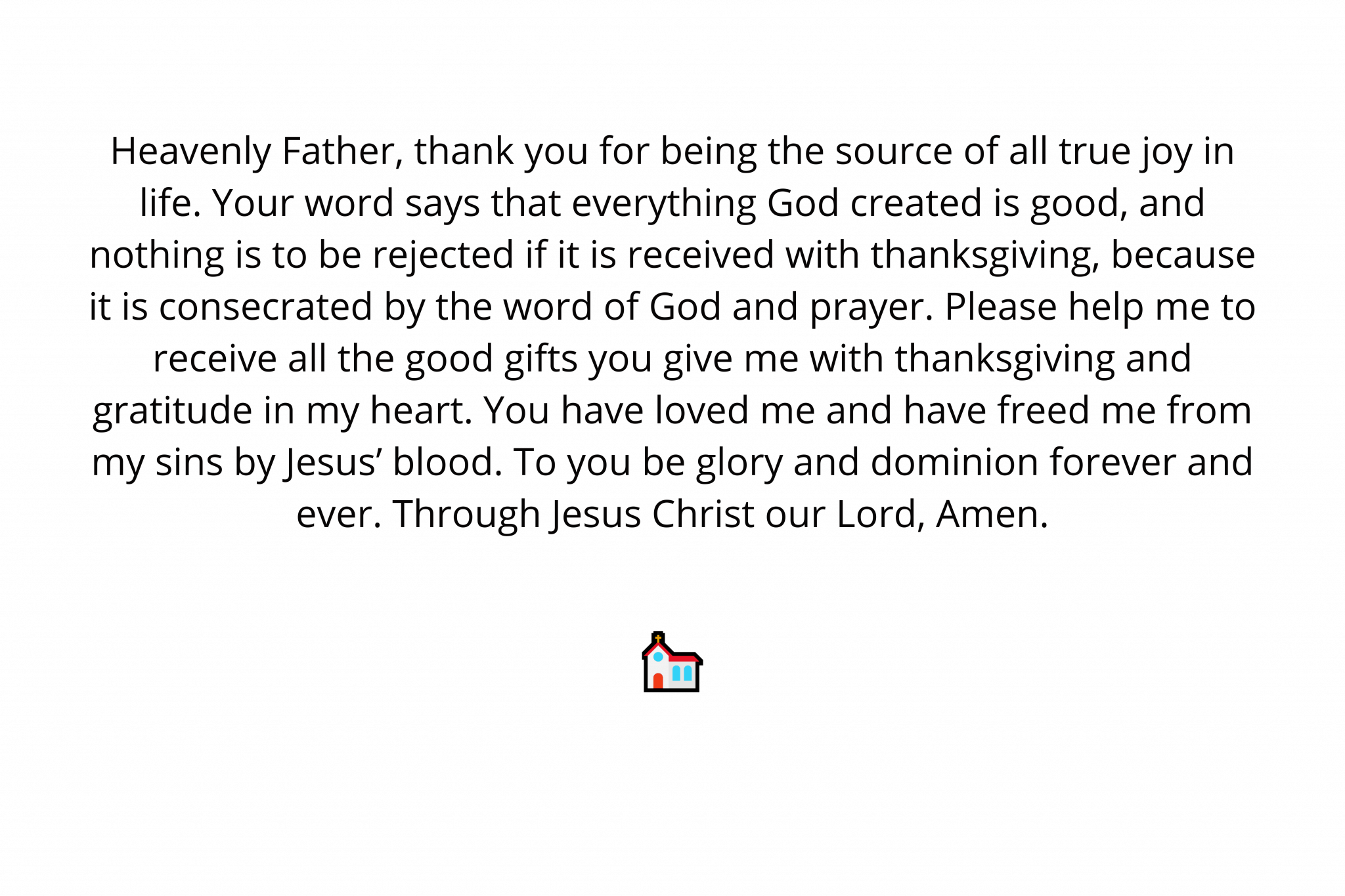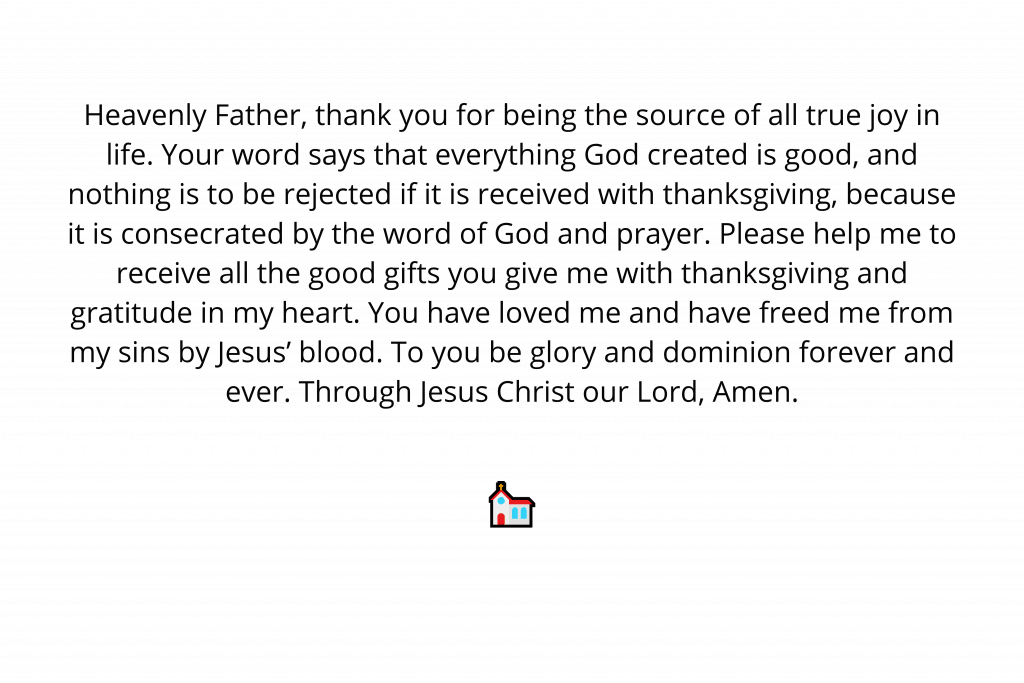 Prayer for Thanksgiving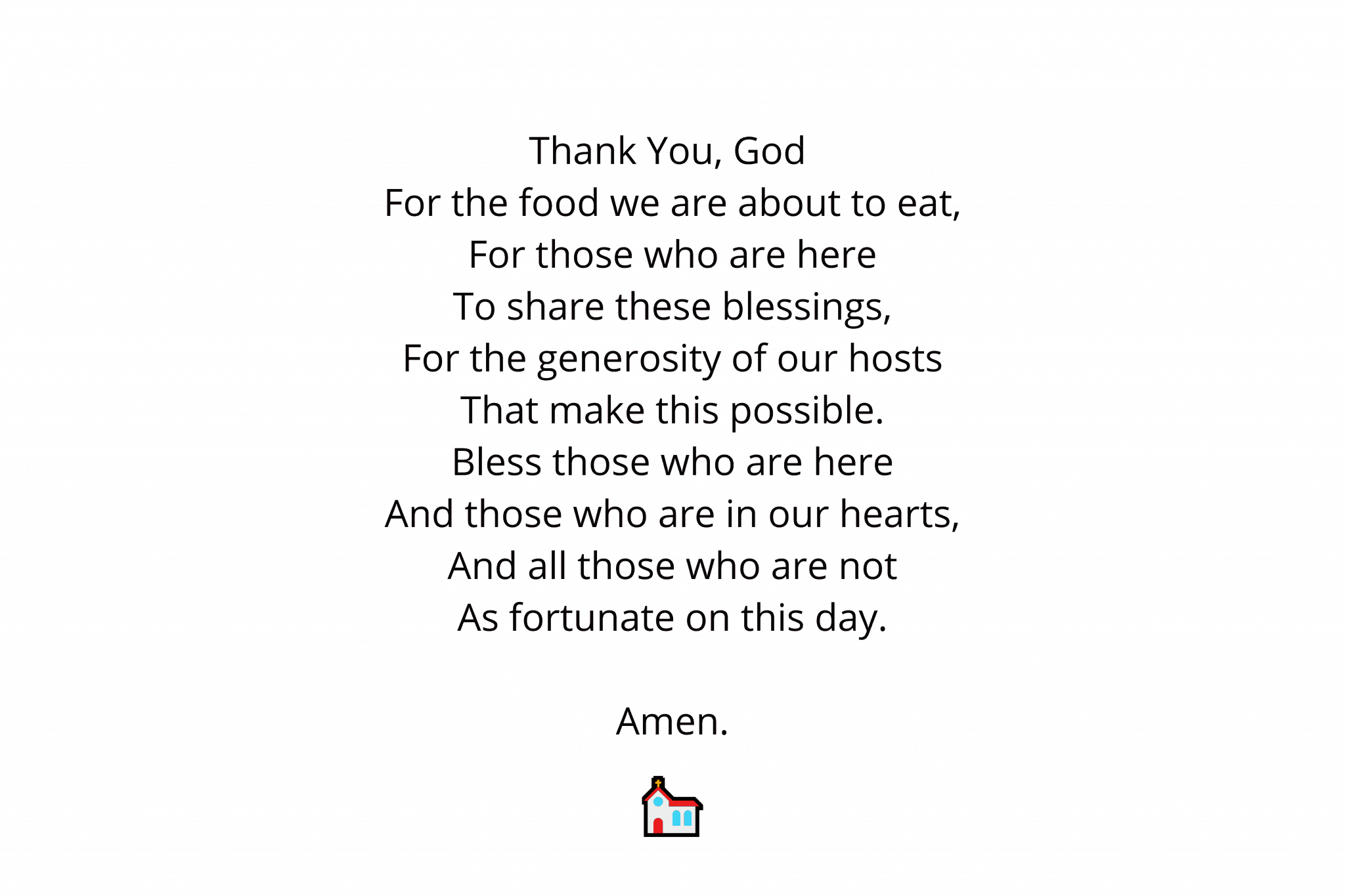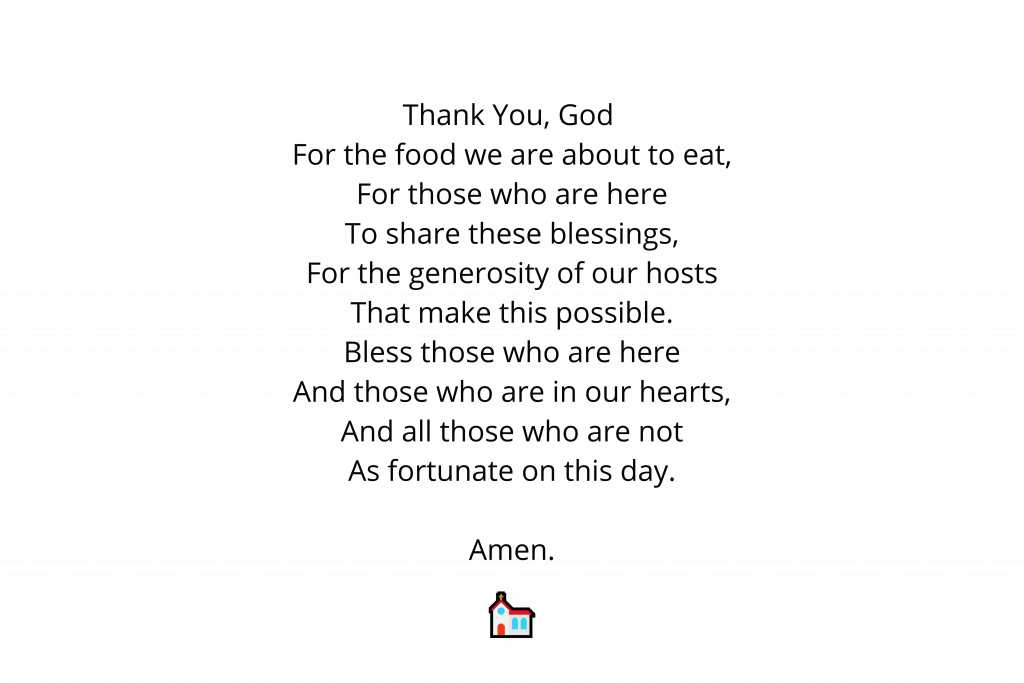 Prayer of Praise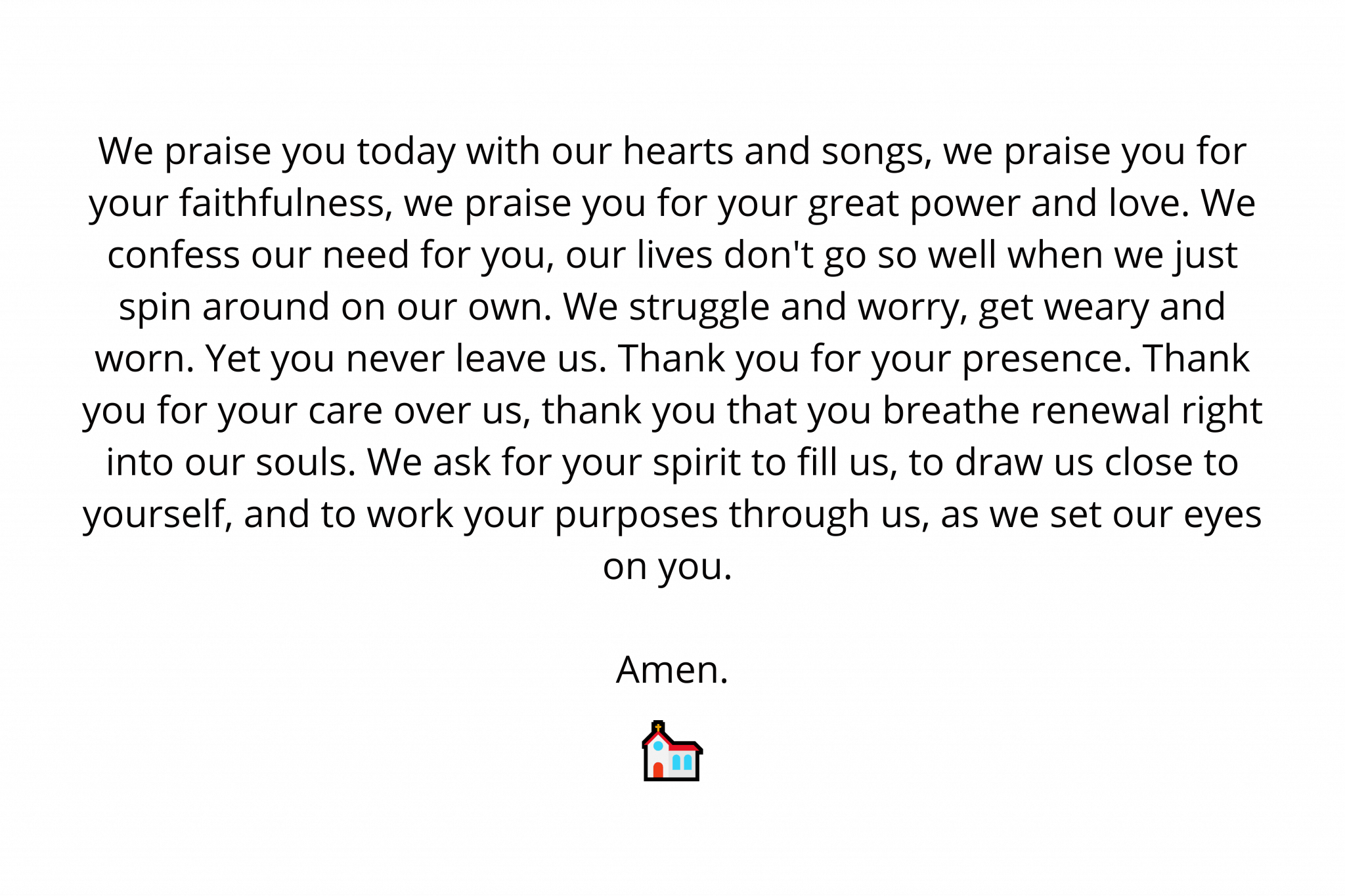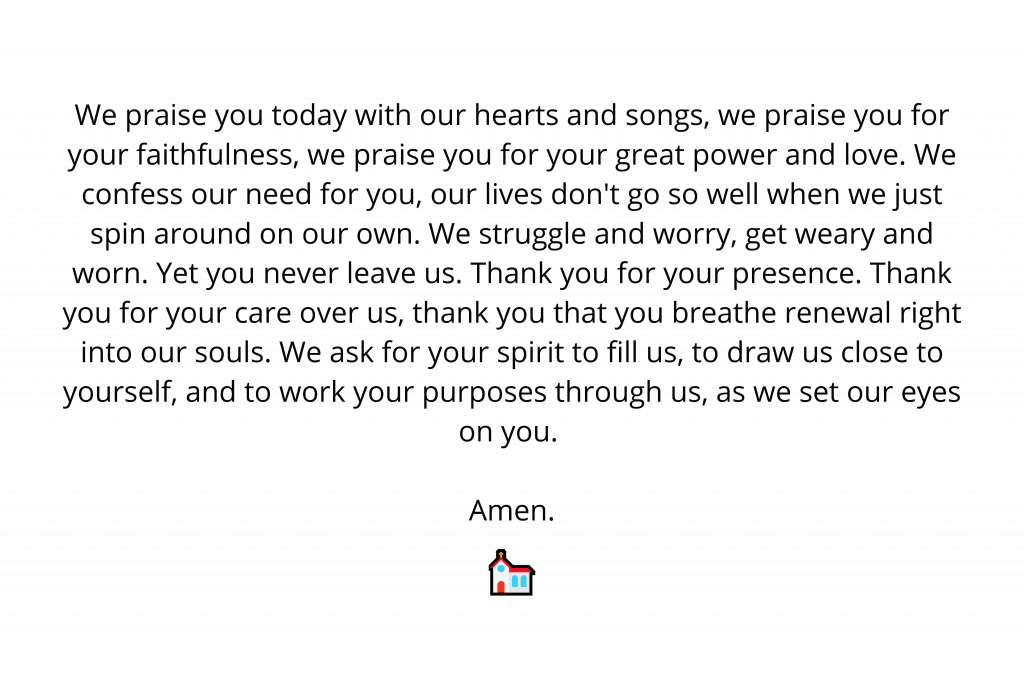 The importance of the prayer of thanksgiving cannot be overemphasized. When we praise and appreciate God, we move Him to do more in our lives. God is interested in His children praising Him in truth and spirit. He wants us to sincerely see that all good things come from Him and that we can trust Him completely.
The prayer of thanksgiving should be one of our daily practices. Don't go a day without appreciating God!