As Christians, we know that when we pray, God answers our prayers. We also know that the prayer of faith works when we are sick and we needed healing. However, how do you create and use prayers for sick babies?
In using prayers for sick babies, you must understand and believe that God can and will heal the babies. It is in the faith that the babies' healings are found. When we come to God and ask Him to heal our children, we are asking him what He is already interested in doing. He wants us and our children to be whole and this is not just in our soul, but also in our bodies.
If you remember correctly, in the Garden of Eden when God just created the garden and put Adam and Eve there, they didn't have to struggle with any form of sickness. So, it is evident that wherever there is any form of sickness, it is an opportunity for God to display His glory.
We can be sure that our babies will be healed when we pray for them. We know that because we know that is God's will. There are different forms of prayers for sick babies. Let us go over some of them.
What does the bible say about sickness and prayers for sick babies?
We know without a doubt that God is not happy when we, his children, are sick. Whether young or old, God is interested in our well-being. He longs to see us in perfect health. And this is evident from the various pieces of evidence in the bible. Let us go over some of these examples.
James 5:14-15 says, "Is anyone among you sick? Let them call the elders of the church to pray over them and anoint them with oil in the name of the Lord. And the prayer offered in faith will make the sick person well; the Lord will raise them up. If they have sinned, they will be forgiven."
From this passage in James, it is quite clear that we can pray for anyone in the fold that is sick and we are sure they will be healed. So, when you pray for a sick child, be rest assured in faith that God heard you and will heal the child perfectly.
Another assurance of His faithfulness is found in Exodus 23:25 that says "Worship the LORD your God, and his blessing will be on your food and water. I will take away sickness from among you…". Isn't that amazing? The bible says that once we worship the Lord, we can be sure that He will not only take away sickness but also bless us.
When you are troubled and don't know what to do because the doctors said your child has serious problems and they are looking into the matter, there is something for you to assure you. It is in Isaiah 41:10, "So do not fear, for I am with you; do not be dismayed, for I am your God. I will strengthen you and help you; I will uphold you with my righteous right hand."
God's word says that you should not fear nor be dismayed. He says He is with you and will strengthen you. So, key into this promise and you will be surprised what the Lord can do.
Anyone who has gone through the period when their child is sick, they can tell you it is not a happy period. They are troubled in their heart and peace is far from them. Hallelujah, all that can change because the Lord has them in mind. Revelations 21:4 affirms that "He will wipe every tear from their eyes. There will be no more death or mourning or crying or pain, for the old order of things has passed away."
You see, God is interested in wiping your tears by making your child whole and happy. Ultimately, you will be happy. Below are some of the prayer you can pray for a sick baby. Pray them with faith and trust the good lord to heal the child.
Prayer to restore a sick baby's health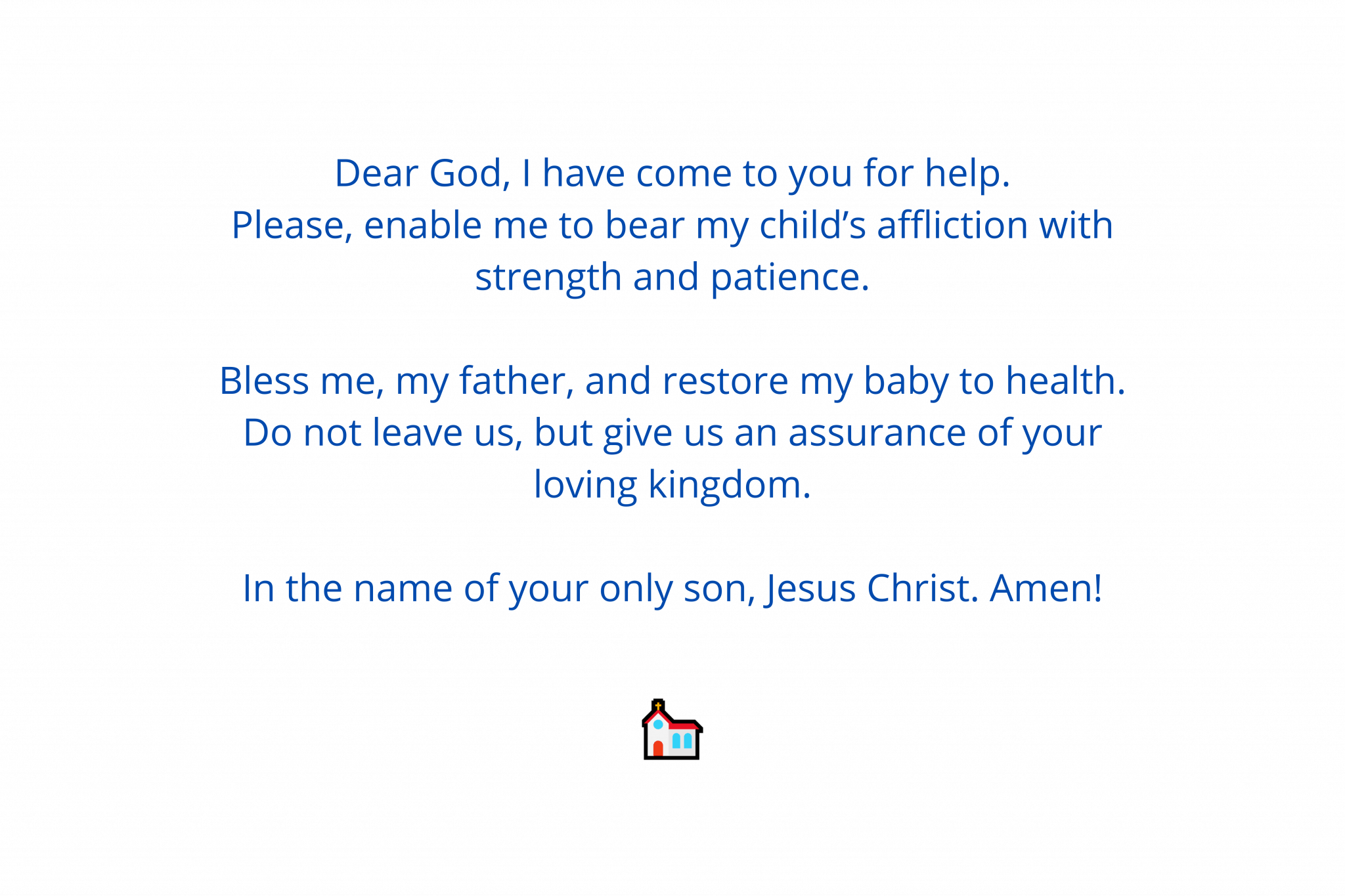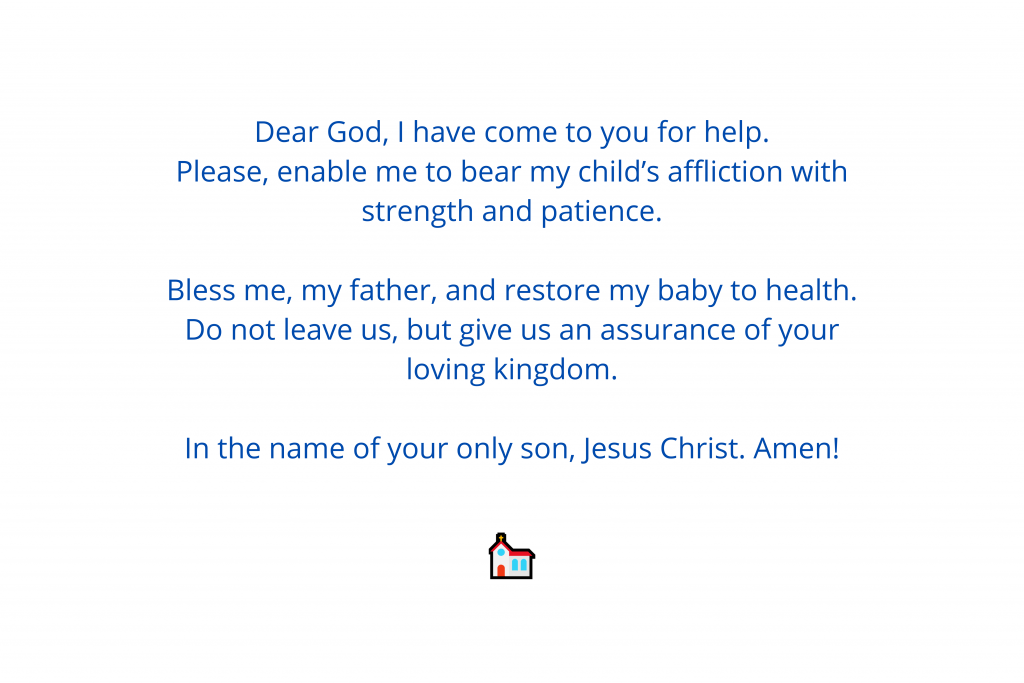 Prayer for a sick baby with chronic illness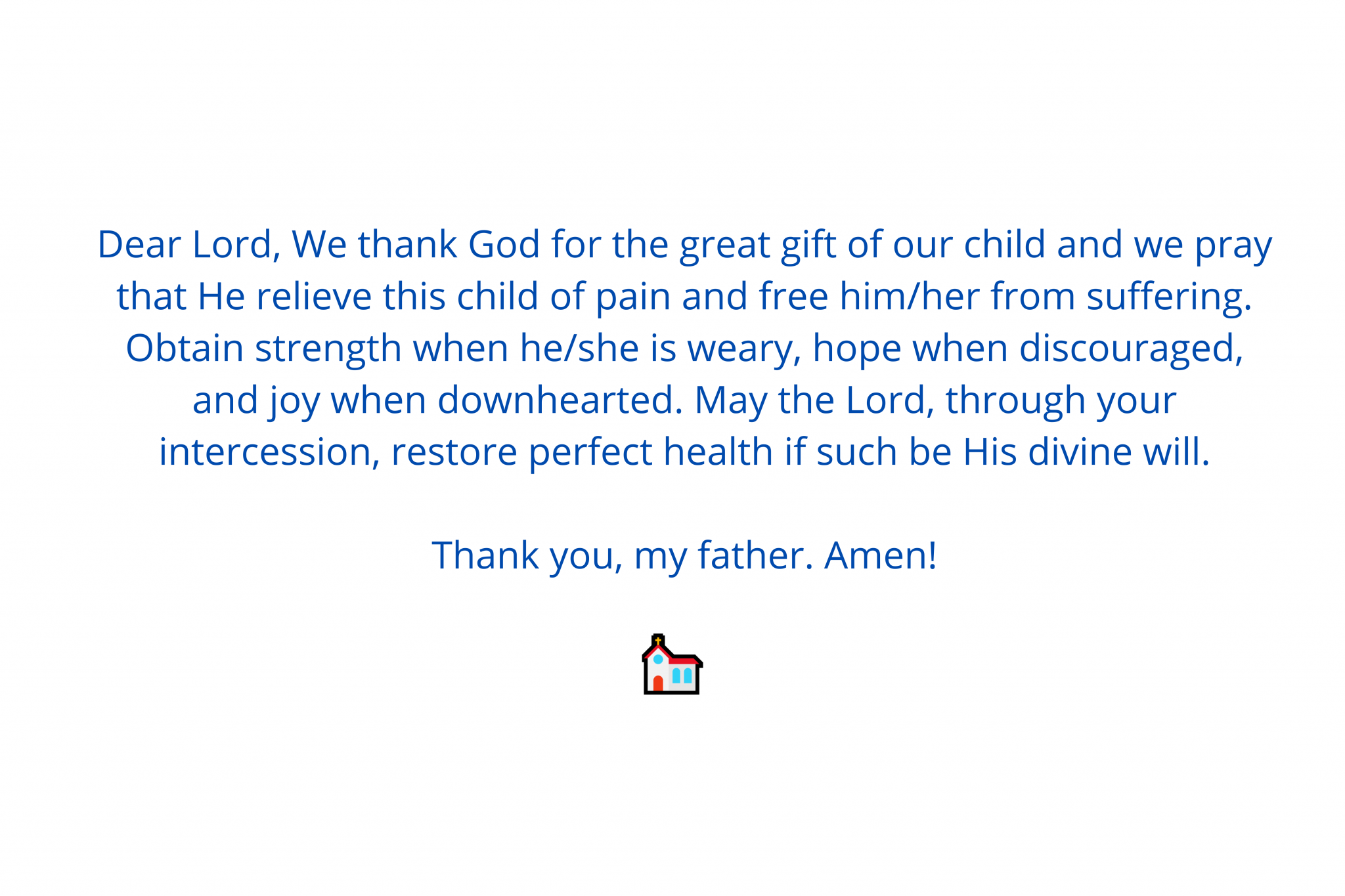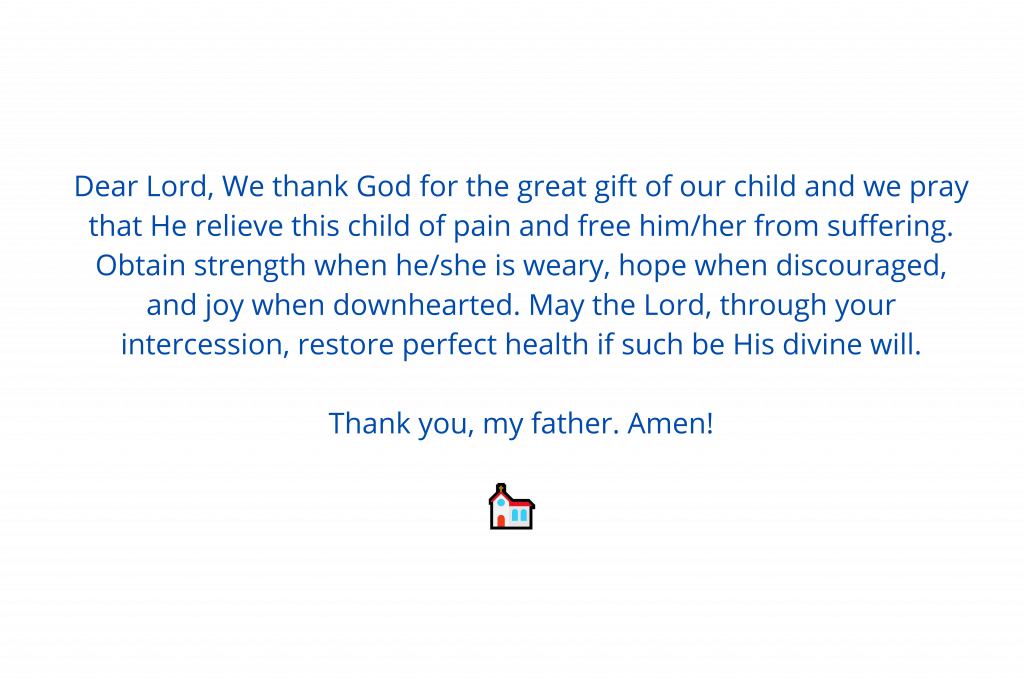 Prayer for the recovery for a sick baby